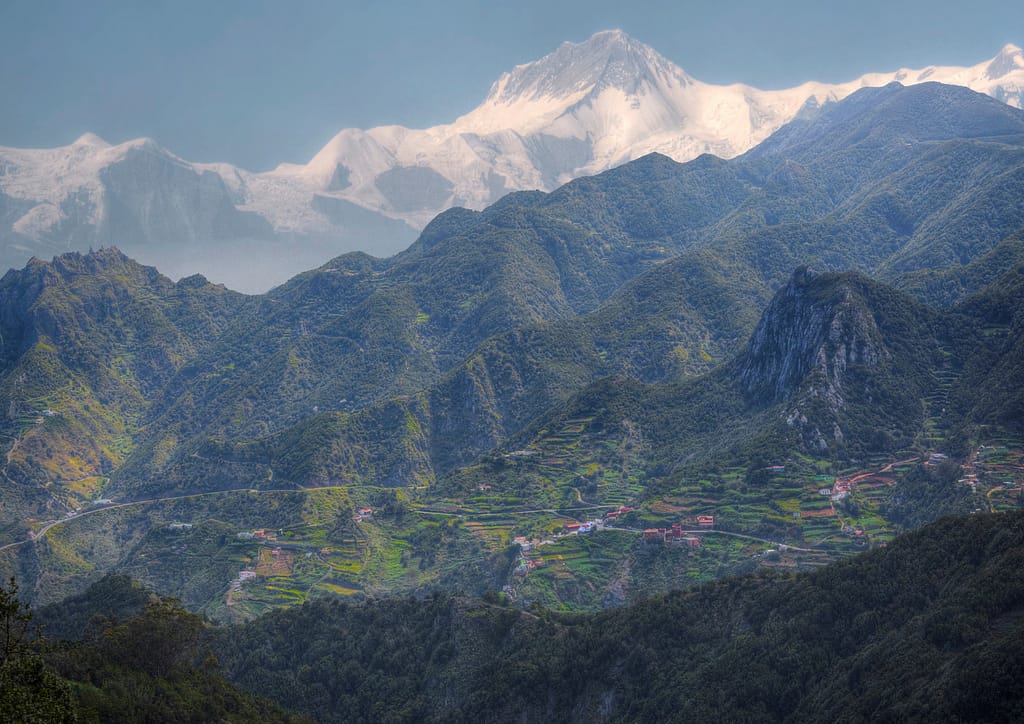 Are you planning to trek the Annapurna Circuit? It's sure to be an experience of a lifetime. But before you start packing your items of luggage heading for Nepal, you should know a few things about the Annapurna circuit trek cost associated with this particular trek. This post will explore some of the expenses of trekking the Annapurna Circuit. From permits to equipment rental to food and lodging, read on so you can budget accordingly for your big adventure.
The Annapurna Circuit Trek is a popular trek in Nepal. It's a three-week journey that takes you through the most stunning sceneries in the world, including forests, villages, and, of course, the Himalayas.
But how much does the Annapurna Circuit Trek cost? Let's dive into this blog for enlightenment!!
Transportation Cost To Annapurna Circuit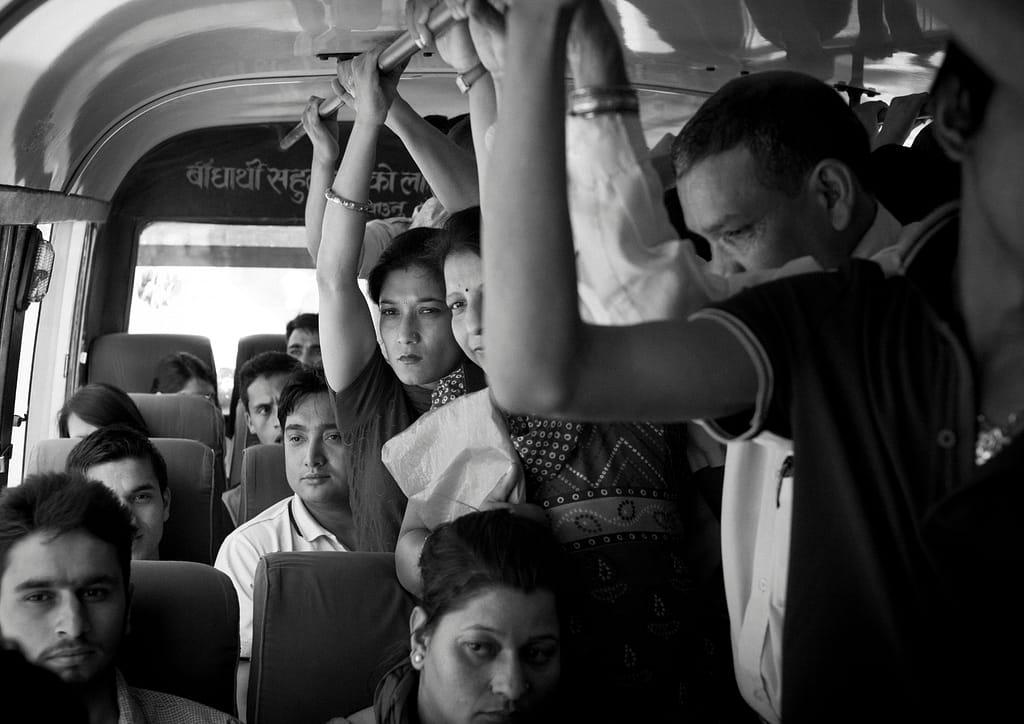 The Annapurna Circuit trek is typically done in 12-21 days, depending on your fitness level and how many side trips you take. The average cost for transportation to and from the Annapurna Circuit is about USD $150.
Depending on where you are coming from and how you plan to get to the trek's starting point, the transportation cost for the Annapurna Circuit might vary. If you are starting your journey from Kathmandu, you can take a bus or a private vehicle to the hike's starting point. A bus ticket from Kathmandu to Besi Sahar costs about $10 per person. If you decide to take a private vehicle, the cost will be about $50-$100 for the entire vehicle.
Similarly, if you opt for a flight, the cost of a flight from New Delhi, India, to Kathmandu is about $250-$350, depending on which airline you choose and when you book your flight. Once you arrive in Kathmandu, you can take a bus or private vehicle to Besi Sahar.
Cost At Annapurna Circuit
Assuming that your journey to Annapurna Circuit is sorted, there are a few other costs to consider when budgeting for your Annapurna Circuit trek. Here are some tips to help you plan:
Guide and porter fees:
Unless you are experienced with high-altitude trekking and confident in navigating the route without a guide, it is highly recommended that you hire one. A good guide will keep you safe and enhance your experience by sharing their knowledge of the local culture and history.
Porter fees are typically paid per day and depend on the weight of your belongings; most companies will include this cost in their package price. An average guide costs around 3000 NPR per day, while the median expense for a guide is 2500 NPR per day.
Gear and Food Costs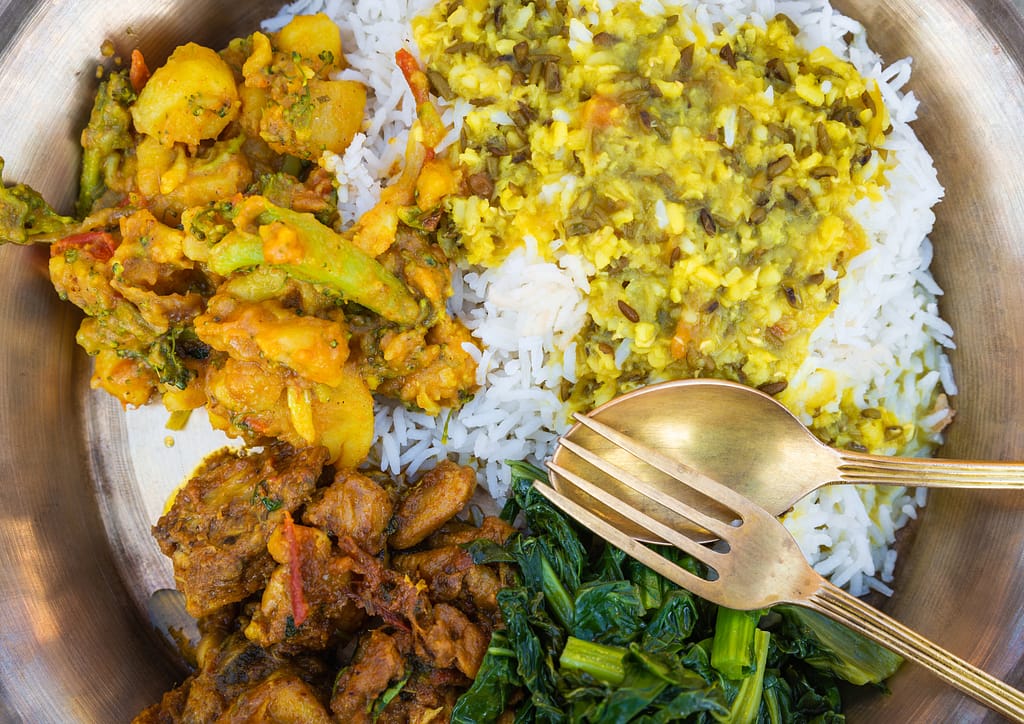 Since gears and equipment play a crucial role in your successful trek, you will have to emphasize them before and along the hike. The cost of gear and food for the Annapurna Circuit Trek will vary depending on your personal preferences. For example, if you eat out every night, your food costs will be higher than if you cook most of your meals. The same goes for gear – if you need to purchase all new equipment, your prices will be higher than if you already have some of the necessary gear.
Insights of a breakdown of some typical expenses:
Gear
Sleeping bag: $100-$200
Down jacket: $100-$200
Hiking boots: $100-$200
Backpack: $100-$200
Trekking poles: $50-$100
Food And Drink:
3 meals per day x 14 days = 42 meals
The average cost of a meal in Nepal = $5
Total Breakfast Cost $6 x14 = $84
Total cost of food = $294
2 litres of water per day x 14 days = 28 litres
Cost of 1 liter of water in Nepal = $0.50
Total cost of water = $14
Grand Total = Around $800
Conservation Fees and Permits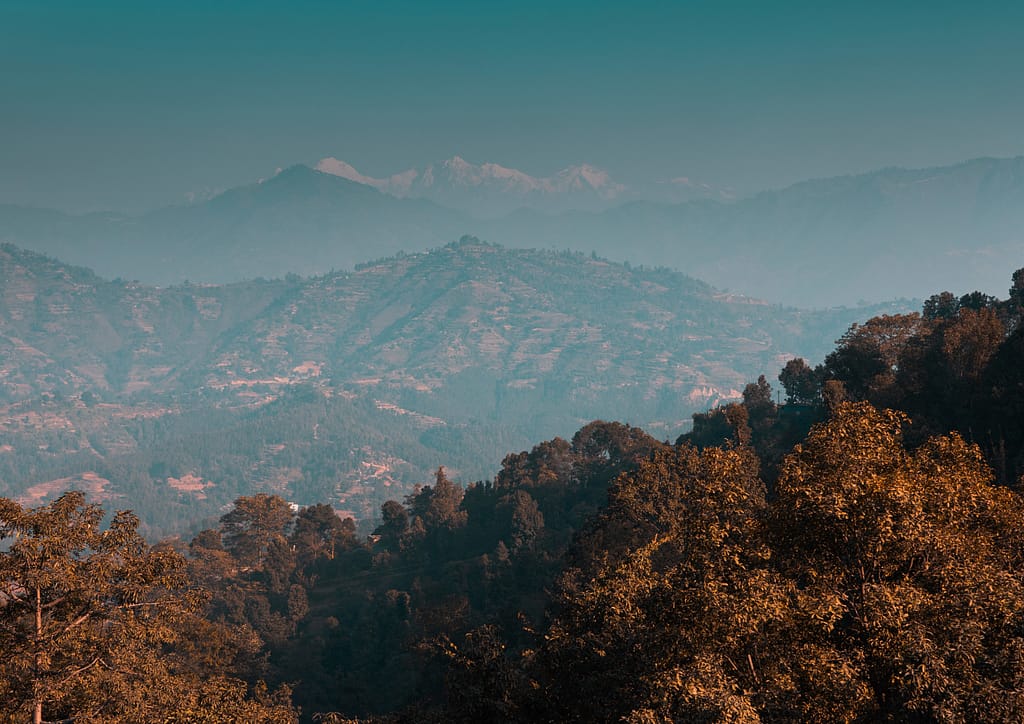 You need to be aware of a few different types of permits and fees when budgeting for your Annapurna Circuit Trek. The first is the TIMS Card, which costs 2000 NPR, around $17 for the solo traveler. For the group, the price is low, 1000 NPR ($8), obtained from either the Nepal Tourism Board or any registered trekking agency. This card is mandatory for all Annapurna trekkers and must be carried at all times.
The following permit is the ACAP permit, which costs 3000 NPR, which is $25. Similarly, the conservation area permits also cost NRP 3,000 ($25) – you can get it from the Nepal Tourism Board or any registered trekking agency. This permit is required if you want to trek beyond Thorung La Pass (5416m).
Finally, depending on your route, you will need to pay a conservation fee of $20-25. This fee goes towards the maintenance of the Annapurna Conservation Area.
Lodging Cost On The Trek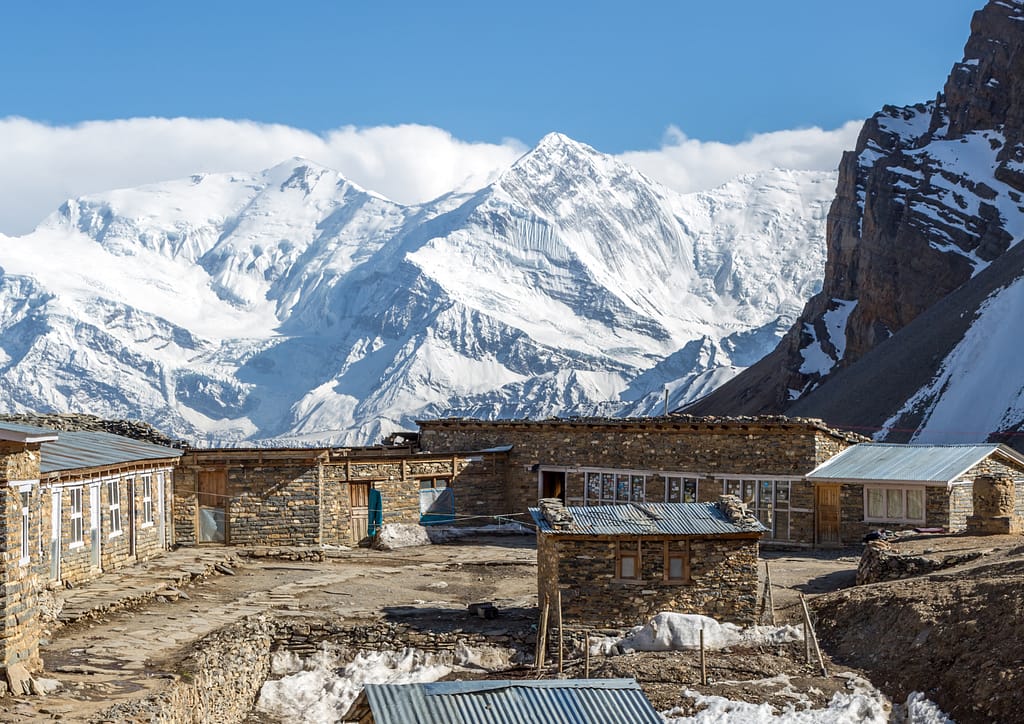 Lodging comes as a crucial expense on any trek, and the Annapurna Circuit is no different. Various lodging options are available, from basic teahouses to more luxurious hotels. Meals can also be simple local fare or more Westernized dishes.
Basic teahouses are the most common type of lodging on the Annapurna Circuit. These are typically family-run businesses that offer simple but clean rooms with bunk beds and shared bathrooms. Breakfast and dinner are usually included in the room rate, and lunch can be ordered from a menu.
More upscale hotels can be found in some of the larger towns along the route, such as Manang and Muktinath. These accommodations will cost more than a basic teahouse, but they offer comfort, like private bathrooms and sometimes even hot showers.
Local dishes are often very hearty and filling, perfect for trekkers who need lots of energy to keep going. Common staples include dal bhat (a rice and lentil dish), momos (dumplings), and Tibetan bread. Western food is also available in some places, although it may be more expensive.
Here is the detailed price range of the lodging facilities around Annapurna Circuit:
The average cost of a room is $5 – $10 Per night
Total Cost of Lodging $5-$10 x 14 = $70 – $140
Permits And Visas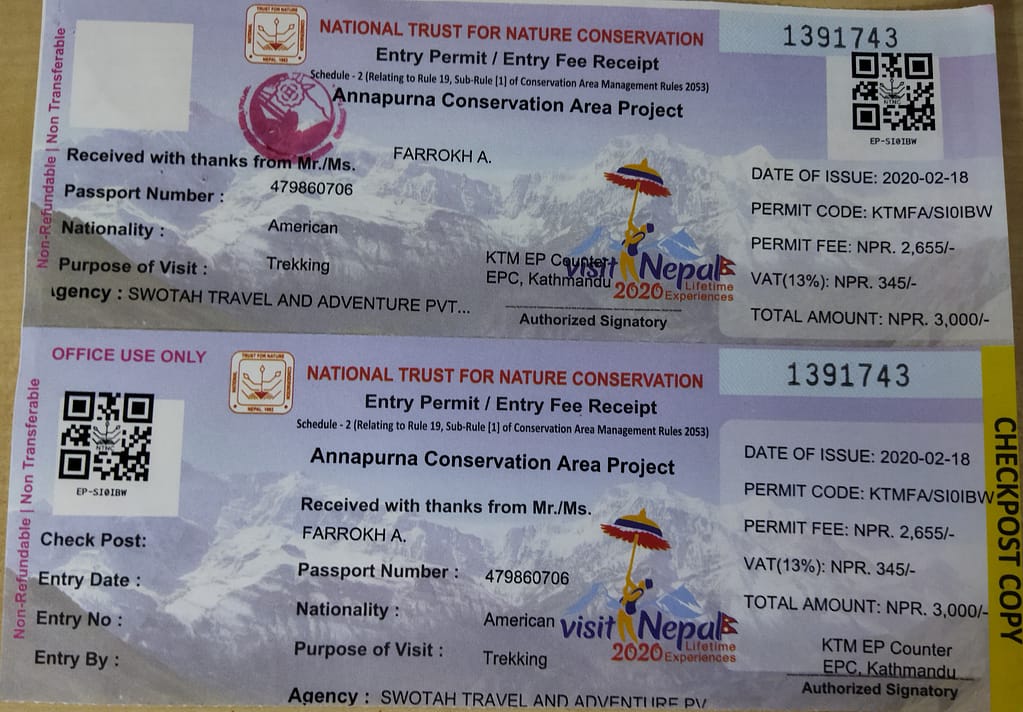 A number of permits and visas are required before trekking the Annapurna Circuit. The first is the Nepal entry visa, which can be obtained at your nearest Nepalese embassy or consulate. This visa costs $25 or $30 for a single-entry visa valid for 30 days or $100 – $125 for a multiple-entry visa valid for 90 days.
You will also need to obtain a Trekkers' Information Management System (TIMS) card, which costs $20. This card is required to get your permit to enter the Annapurna Conservation Area (ACAP), which costs an additional $25-$35, depending on how long you intend to stay in the park. Finally, if you are entering Nepal from Tibet, you will need to obtain a special border entry permit, which costs an additional $50.
Insurance
It would be best if you have any kind of insurance for your trek. The most important is travel insurance, which will cover you in an emergency evacuation, medical treatment, and lost or stolen belongings. Consider trip cancellation insurance if you cancel your trip. Finally, getting trekking insurance is a good idea, which covers you in case of injury or other problems while on the trail.
Conclusion
Trekking the Annapurna Circuit is a fantastic experience, but it is very important to acknowledge the costs. These extra expenses can quickly add up from obtaining a permit to hiring a guide. However, by being prepared and budgeting for Annapurna Circuit Trek cost ahead of time, you can ensure that your trek is as enjoyable and stress-free as possible. Thanks for reading, and happy trekking!